Regular price
Sale price
55.00
Unit price
per
Sale
Sold out
Goddess Athame measures 13" full length, blade is 8" long. Cannot ship to MA or CA.

This exquisite athame features a stunning winged goddess design on its pewter sheath, which beautifully complements the intricate scrollwork and goddess motif that adorns the ornate hilt. The 8" blade is made from durable stainless steel and has a full size of 13", providing ample length for all your magical needs.

The goddess symbolizes divine feminine energy, wisdom, and intuition, making this athame a powerful tool for invoking the goddess's guidance and strength in your rituals and spells. The athame's pointed blade serves as a conduit for directing energy, while the hilt allows for a comfortable and secure grip during use.

Crafted with quality materials and attention to detail, this goddess athame is not only a functional tool but also a beautiful work of art that will enhance any altar or collection. Whether you're an experienced practitioner or just starting on your spiritual journey, this athame is a must-have for any witch or pagan seeking to connect with the divine feminine and harness the power of magic.
Share
View full details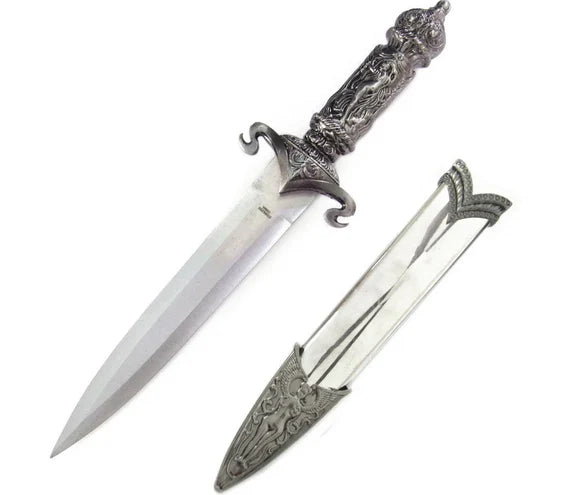 Matched the description perfectly. I'm very happy with my purchase.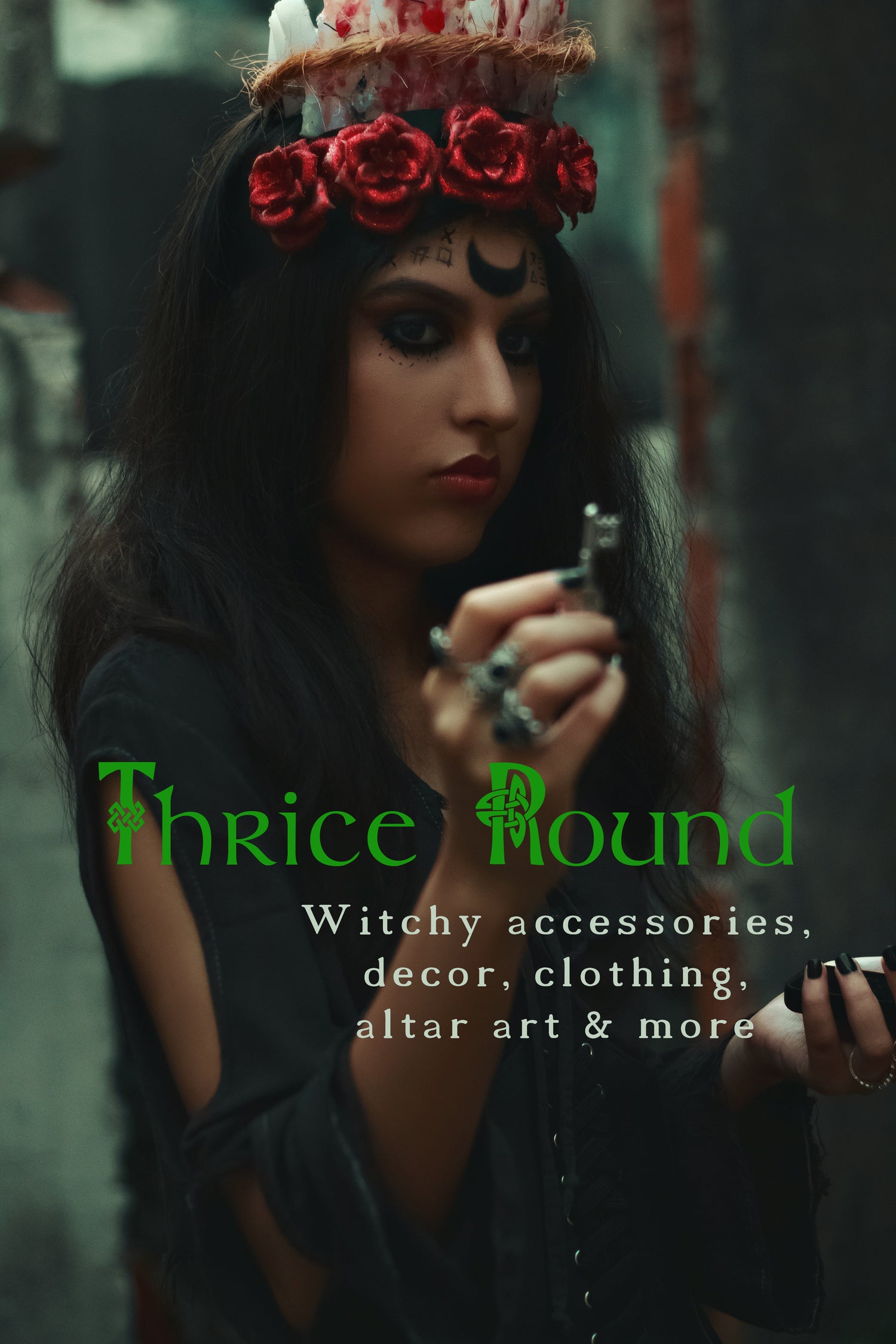 Thrice Round Witch Shop
Shop for witchy and pagan products for your home, your magickal space, or as gifts for the spiritual person in your life.
Shop Now...