Regular price
Sale price
7.77
Unit price
per
Sale
Sold out
Exquisite offering plate for your witches altar, designed to add a touch of magic and mysticism to your spiritual practice. Crafted with care and attention to detail, this silver-colored plate measures 5" in diameter and features a 3" diameter depression in the center to hold candles, spells, or offerings.

The unique design of this plate is sure to impress. Around the rim, you'll find the 12 zodiac symbols etched in silver, each one representing one of the astrological signs. These symbols not only add an aesthetic appeal but also serve as a reminder of the power of the cosmos and the interconnectedness of all things.

The plate's center depression is perfect for holding candles, allowing you to set the mood for your rituals and ceremonies. It can also be used to hold spells or offerings, making it a versatile addition to your altar. Whether you're practicing alone or with a coven, this offering plate is sure to elevate your experience.



Crafted from high-quality materials, this offering plate is built to last. Its silver-colored finish adds a touch of elegance and sophistication to your altar, while its sturdy construction ensures that it can withstand frequent use.

If you're looking for a high-quality offering plate that combines style and functionality, look no further than our small silver-colored offering plate for witches. With its zodiac symbols and center depression, this plate is the perfect addition to any witch's altar, enhancing your spiritual practice and helping you connect with the divine.
Share
View full details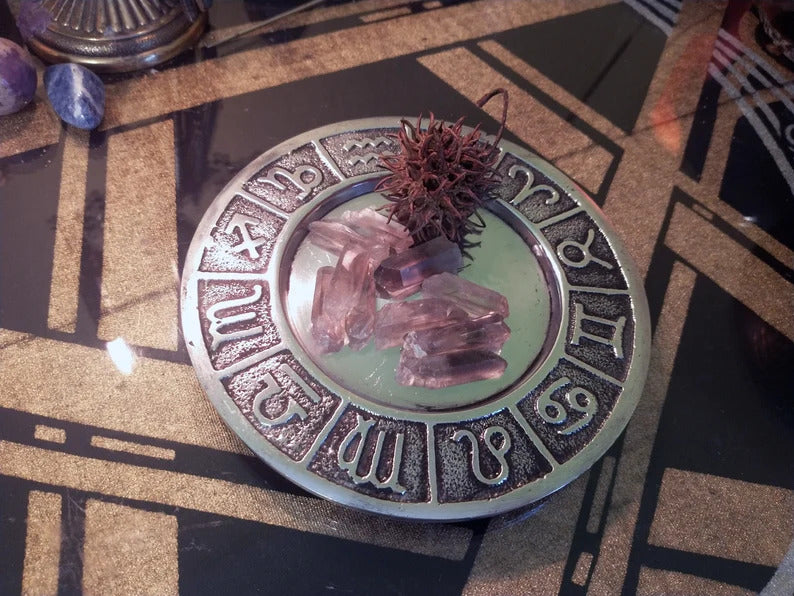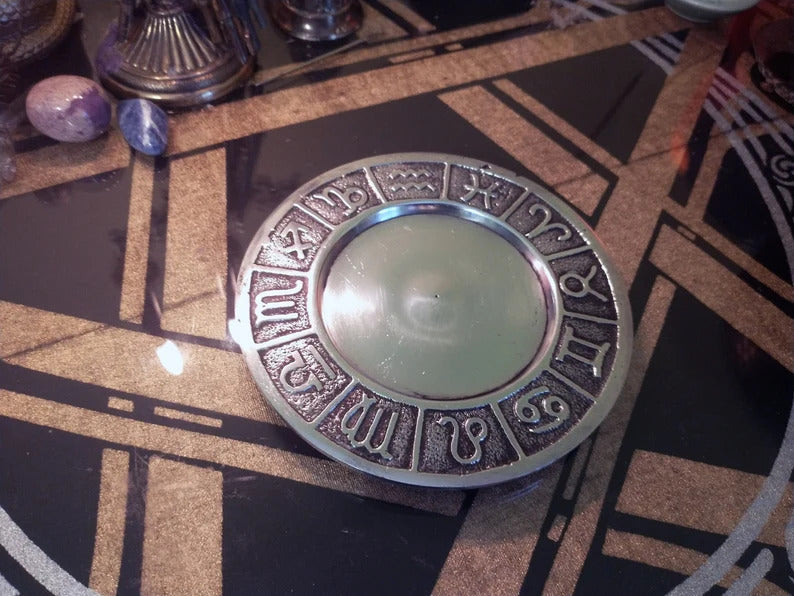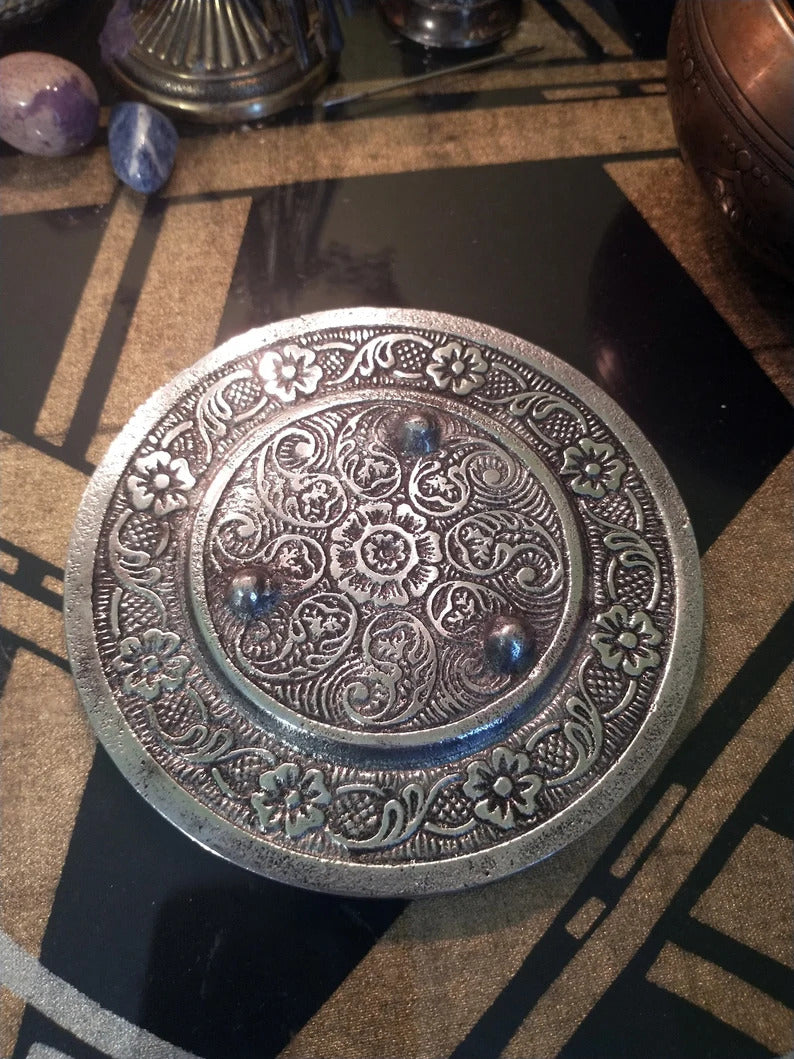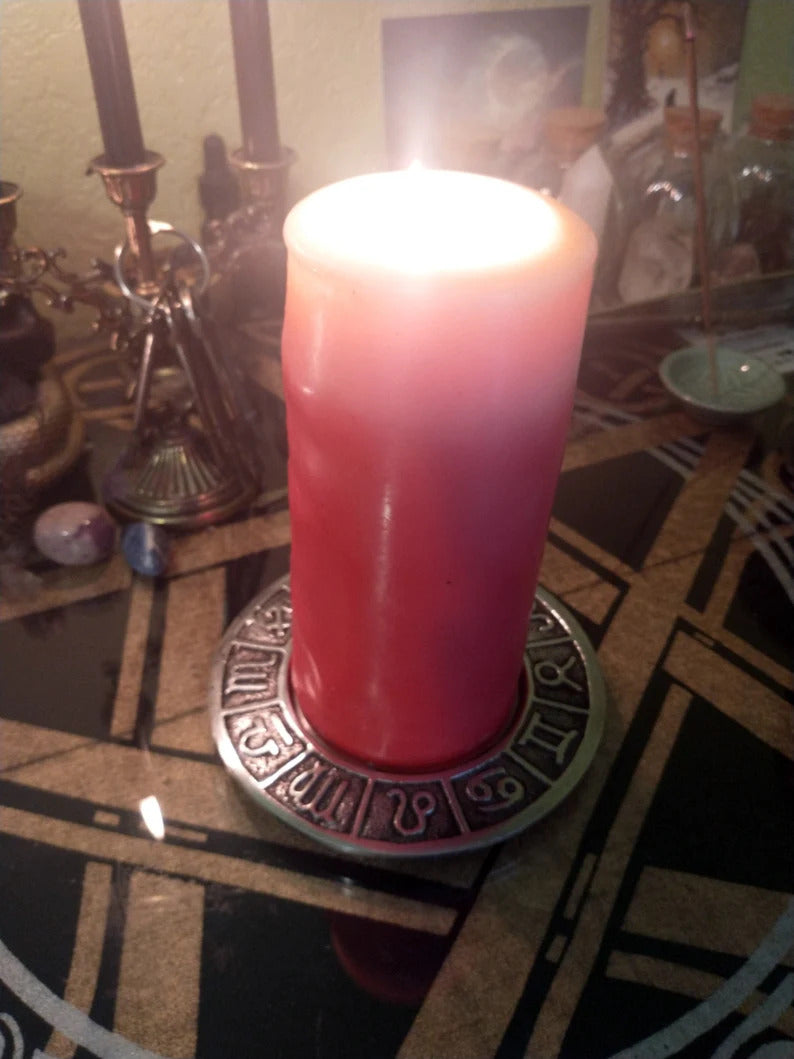 I'm very happy with my purchase. This little plate is toooooo cute.
perfect for my spells and magic
This is a very nice offering plate. Shipping was fast. Very satisfied.
Perfect for what I needed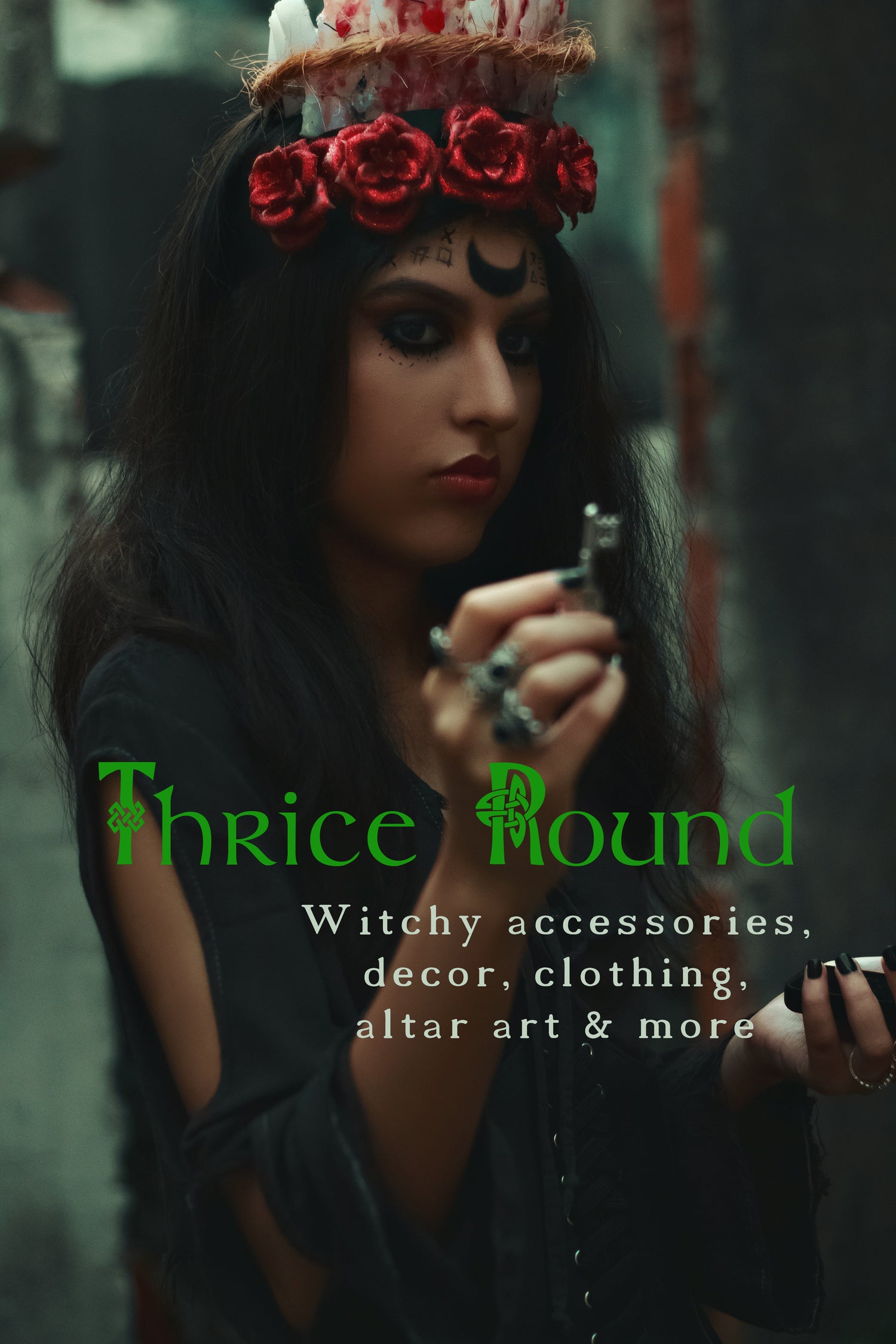 Thrice Round Witch Shop
Shop for witchy and pagan products for your home, your magickal space, or as gifts for the spiritual person in your life.
Shop Now...