Regular price
Sale price
16.66
Unit price
per
Sale
Sold out
Elevate your Yule and solstice celebrations with our enchanting Matte Finish Boutique Printed Wrapping Paper! This captivating design boasts an exquisite combination of green and gold, featuring Egyptian scarabs, symbolizing protection and rebirth. Ideal for sabbats, esbats, and coven gatherings, this wrapping paper adds a touch of ancient mystique to your presents. Make your gifts truly extraordinary with this high-quality, visually striking paper, perfect for those who appreciate the rich symbolism of Egyptian culture.
Available as a single sheet or rolls.


Matte finish
90 gsm fine art paper
Available in three sizes: 30" x 36" sheet, or 30" × 72" and 30" x 180" rolls
Edge-to-edge one sided print
Paper comes rolled-up, shipped securely in a box
Printed in USA with paper made in Germany
Share
View full details
This was a lot thicker and stronger than I think of for wrapping paper, but perfect for lining the "coffin" I was making for a mummy. It's printed on one big sheet and is gorgeous. Make sure of your measurements. I thought I'd have plenty for a 36" long coffin, but I had to piece some to cover both the 8" deep coffin and 2" deep lid. It says "witchy," but I used it for an Egyptian motif (papyrus) and it could also be Victorian or Edwardian.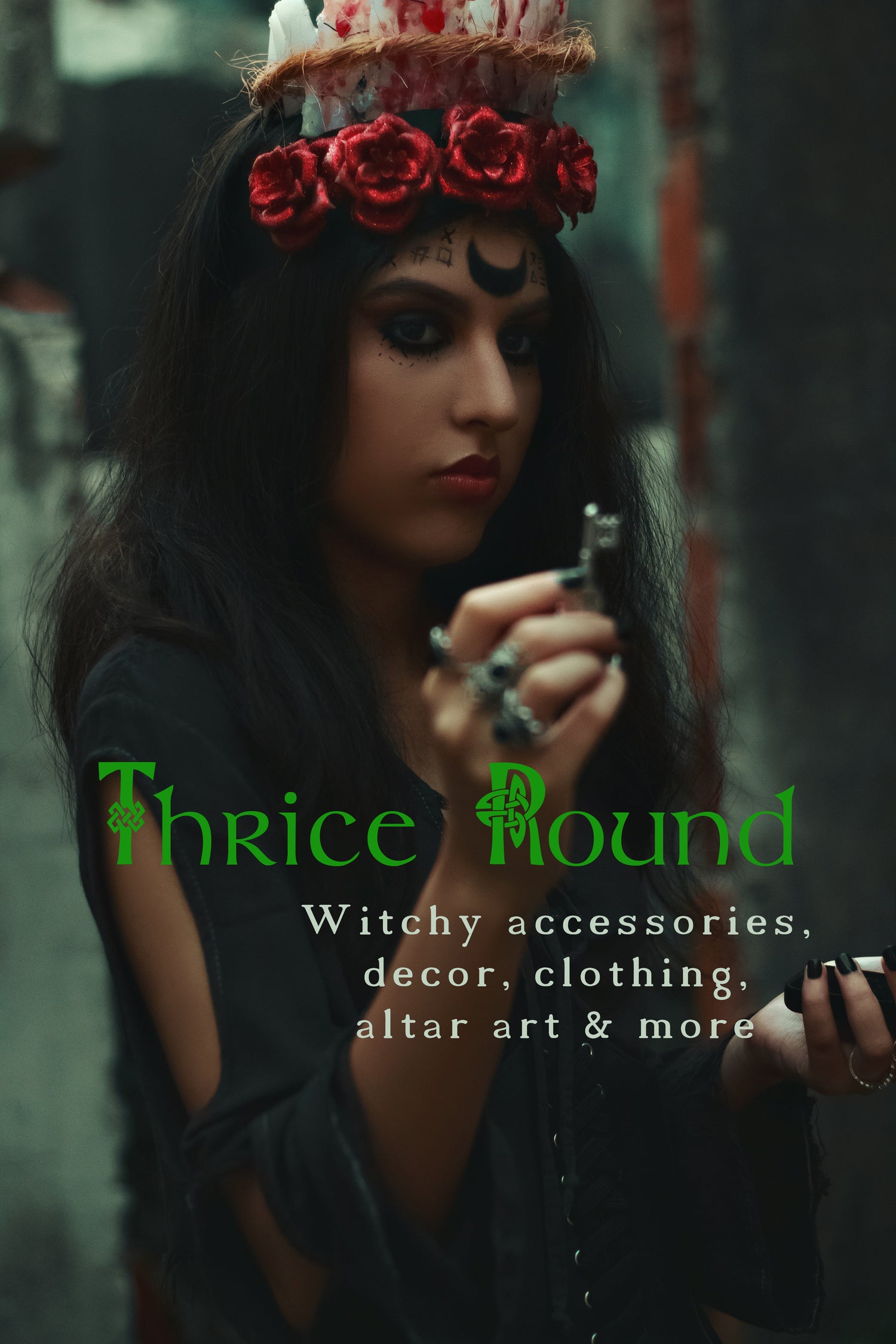 Thrice Round Witch Shop
Shop for witchy and pagan products for your home, your magickal space, or as gifts for the spiritual person in your life.
Shop Now...